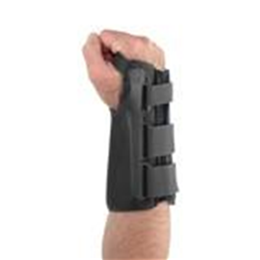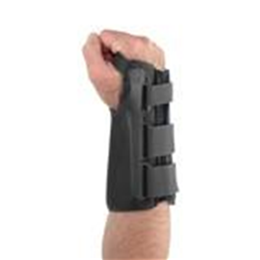 Exoform® Wrist Brace

The 21st Century breakthrough technology creates the new standard of ergonomic precision. The Exoform Wrist is the best fitting, and most comfortable wrist brace available.
View more
Exoform® Wrist Brace
The 21st Century breakthrough technology creates the new standard of ergonomic precision. The Exoform Wrist is the best fitting, and most comfortable wrist brace available.
Indications for Use
Carpal Tunnel Syndrome
Mild to moderate injuries to the wrist/hand
Post-cast healing
Product Highlights
Ergonomically contoured padding on the inside of the brace provides the best fit and most comfort Rigid, injection-molded plastic supports contour to both the dorsal and palmar sides of the hand and wrist, providing increased support, durability and immobilization Adjustable aluminum palmar stay allows for fine-tuning when needed
The Spectra wrist brace is designed to immobilize the wrist at a neutral angle. Its single-pull lacing closure makes it easier to apply than a conventional wrist brace, meeting the needs of patients with arthritis and other hand dexterity
issues.